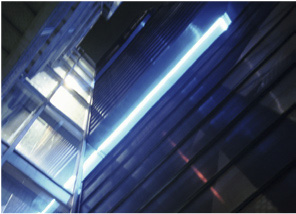 Disclosure pursuant to sec. 5 E-Commerce Act (Austria)
ALCEDO Unternehmensberatung GmbH & Co KG
Wiener Straße 2/2
A-2340 Mödling Österreich
T: +43 (0) 2236 / 30 42 41
F: +43 (0) 2236 / 30 42 43
E-Mail: info@alcedo.at
VAT-ID: ATU 63928414
Registered place of business: 2340 Mödling, Austria
Commercial register court: Landesgericht Wiener Neustadt
Commercial registration No.: FN 302427 x
Managing Director: Wolfgang Moser

Member of the Professional Association of Management Consultancy and Information Technology at the Austrian Federal Economic Chamber
Line of business of the media owner:
Business consulting and assistance for companies, entrepreneurs and organizations related to strategic corporate development; Temporal limited exertion of management functions at enterprises and organizations; Foundation, acquisition and management of company stakes at existing or new national and international enterprises;
Media content:
The content of this web site as well as all publications available for download represent information regarding the activities and services of ALCEDO within the fields of strategy consulting, transaction advisory services and management consulting.
Legal information:
ALCEDO reserves all rights to text, images, graphics, animation, videos and other materials as well as their arrangement on this website. The content of this website may not be copied, distributed, modified or reposted to other parties for commercial purposes. Some pages may contain informations which belong to intellectual property rights of third parties. Links to external websites ("hyperlinks") are provided as a convenience to our users. These websites are entirely independent from and outside the control of ALCEDO. ALCEDO makes no representations whatsoever about any content of any external websites which link to this site or which are linked to from it and accepts no liability for the content, correctness, completeness or legal conformity of such website.